COVID Relief
All our projects in Nepal have taken place in the Khotang District; our COVID Relief response is no different. Our partner in the Makpa Health Post and Birthing Center, Janasewa Samaj Nepal, designed and is implementing D2N's COVID Relief Initiative. This response consists of the following:
PHASE II:
Completed in August 2021, a free-standing isolation unit with 20 beds was built in Aiselukharka. With the goal of keeping COVID-positive patients safe at home and accessing the health system (including isolation units) only when necessary, home isolation kits consisting of masks, thermometers, pulse oximeters, hand sanitizer, soap, home isolation guidelines, medicines and vitamins are being distributed when needed.
To combat the Spring/Summer 2021 surge, medical supplies including 2000 test kits, PPE's, oxygen and medicines were procured and an isolation COVID ward was set up at the Janasewa Community Hospital in Jalpa. Testing was done in as many villages as possible.
PHASE I:
Schools reopened September 1, 2020. A coordinated effort between teachers, students, ward (village) and municipality officials resulted in a plan to provide educational material, hand washing stations, masks and hand sanitizer at 70 public schools.
Unable to find work, many young men in rural Nepal go to the urban areas of Nepal and abroad. Janesewa Samaj Nepal has long tried to address this migration. During the pandemic many young men have returned to their home villages after losing their jobs outside of Khotang. Creating jobs for these young men addresses the immediate need of a job as well as a way to keep them permanently in Khotang. A week-long "Start and Improve Your Business (SIYB)" training was provided in ten different wards. Candidates were selected to receive a one-time matching grant to support their business plan. Periodic monitoring of their business plan will be performed on an ongoing basis. D2N also funded jobs that produced 12,000 cloth masks.
COVID awareness was not widespread in Khotang's villages. For that reason short educational segments about the spread and prevention of COVID were broadcasted (in six different languages!) on four local FM radio stations.
Janesewa Samaj Nepal worked with wards and health posts to help coordinate and support home quarantine for individuals returning from urban areas or abroad. At least one quarantine center is available in each of the ten municipalities. Hand sanitizer, leaflets, posters and masks were distributed to each ward office.
D2N has constructed and supported multiple health posts (rural medical clinics) and birthing centers which provide free health care. Due to the stresses of COVID, there were gaps in the care that these facilities could provide. Furthermore, those individuals requiring referral to a facility for problems requiring more sophisticated care were unable to go to referral centers during COVID restrictions on travel. In response, D2N funded free health camps at five different locations. Services complemented the health care provided at the health posts.
The health camps took place in February 2021; a total of 2289 patients were seen at the five camps. A staff of more than health care ten professionals rotated through each of the five camps. 413 dental patients were seen; 237 teeth were extracted. 289 eye glasses were given to opthomology patients; 134 patients were diagnosed with cataracts. 177 children were examined by a pediatrician; 309 patients were examined by gynocologist. 197 patients were tested for diabetes and 316 xrays were taken.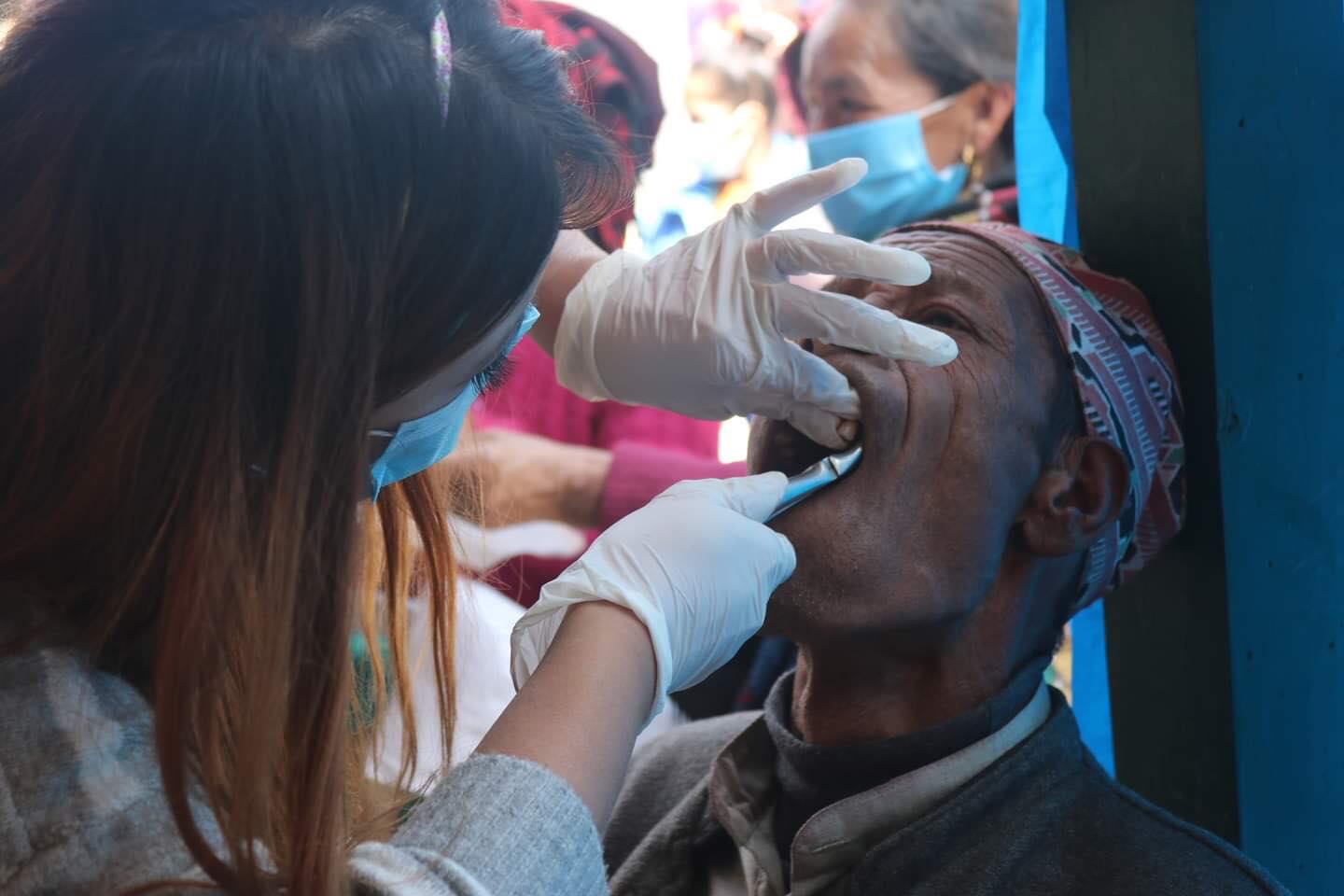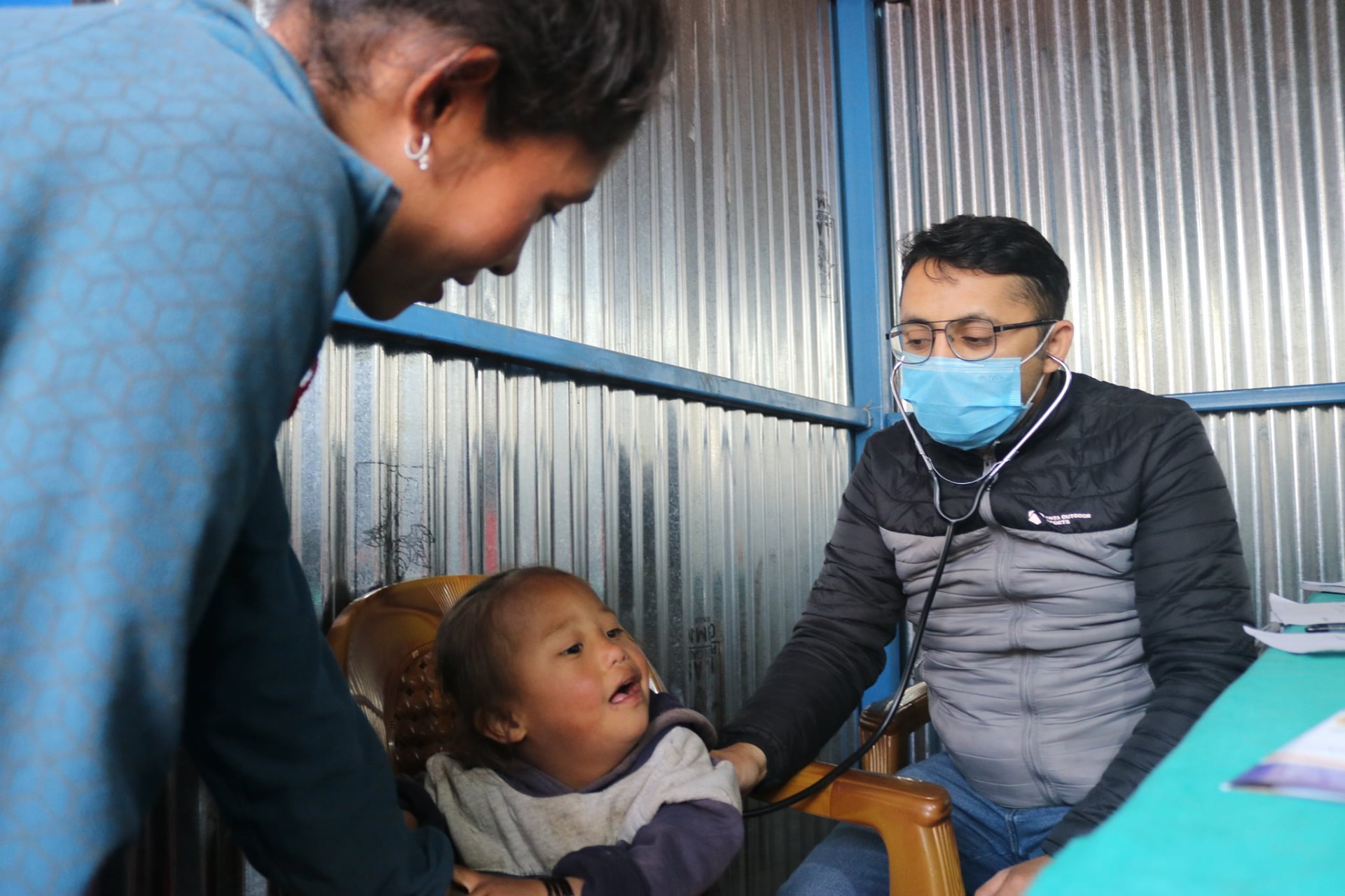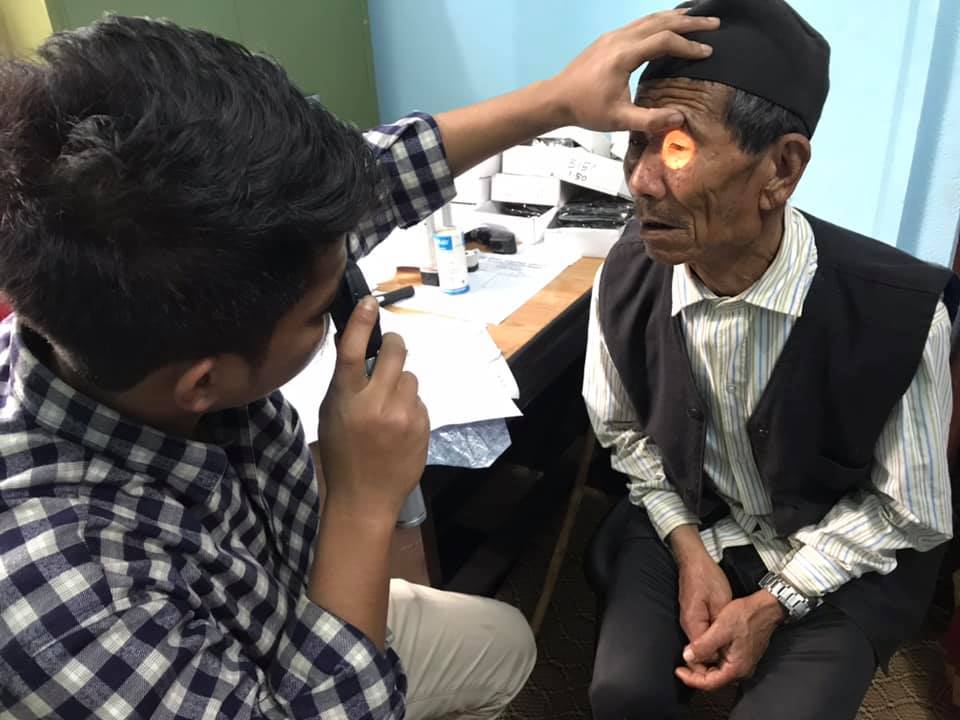 Back to projects