Toilets
Life expectancy in urban Nepal is 70 years, but only about 50 years in Khotang. Historically, access to health care was severely limited - waste management and toilets non-existent. All water taps tested in Dipsung in 2010 revealed fecal contamination. The results of these tests led the locals to request toilets with individual septic tanks to improve water quality.
D2N's first public health project was building over 200 toilets (see Dipsung Toilet Project below), one for each home. This initial public health project continues to serve as a template for all D2N projects. Locals wrote a proposal and contract for the project, demonstrating they understood the need for the toilets. It is this understanding that is the crux of a project; if a need isn't identified by the local community, it won't be sustainable.
The proposal and contract must show how locals will be vested in the project; funds, local supplies (such as timber and stone,) labor and transport of required remote supplies. The local community was responsible for 40% of the cost of all toilet projects. All projects, including the all-important initial educational phase of the project, are managed and maintained by local ngo organizations.
Dipsung Toilet Project
In 2013 a sustainable toilet with septic system was built every home and school (2 units per school) in this village of 1,500 people. Each family was given a choice of a single pan or double pan Ecosan toilet. The double pan system allows for separate processing of the urine and stool, both of which are utilized to fertilize crops.
Rakha and Sungdel Toilet Project
D2N has collaborated along with other ngo's in both these villages, also building sustainable toilets with septic in all homes and two in each school. The last phase was completed in the village of Rakha in 2015.
In 2015 the government of Nepal declared the district of Khotang "open defecation free," fulfilling a government mandate move Nepal to be completely "open defecation free." At that time D2N concluded all toilet projects.
Steps of a toilet project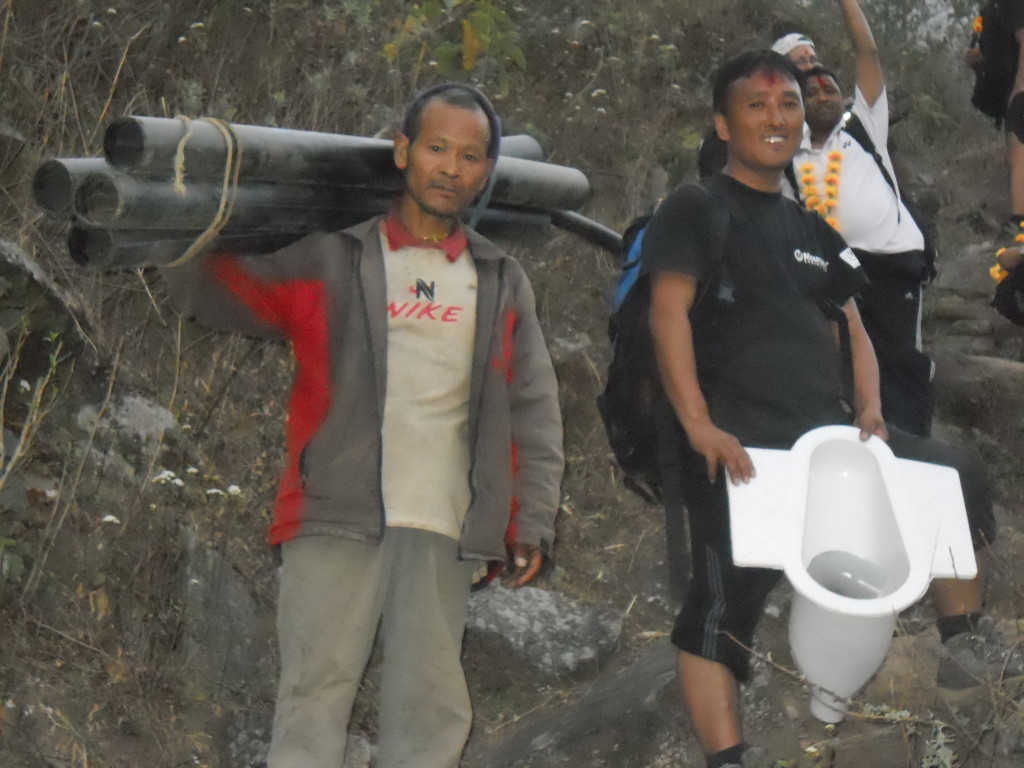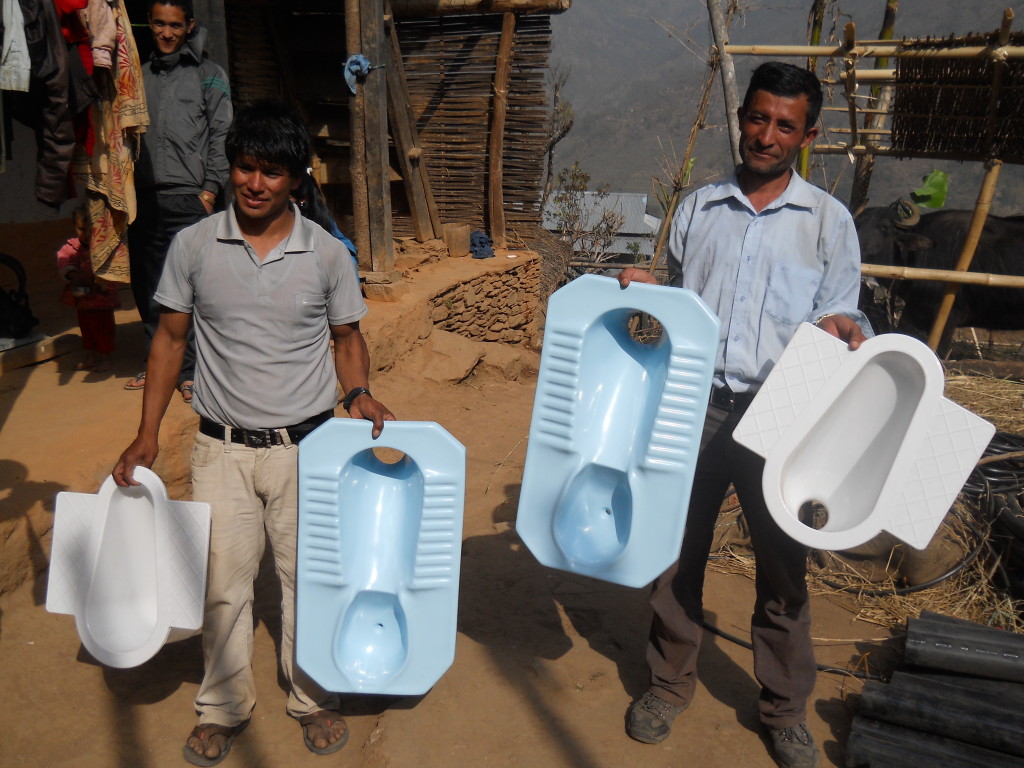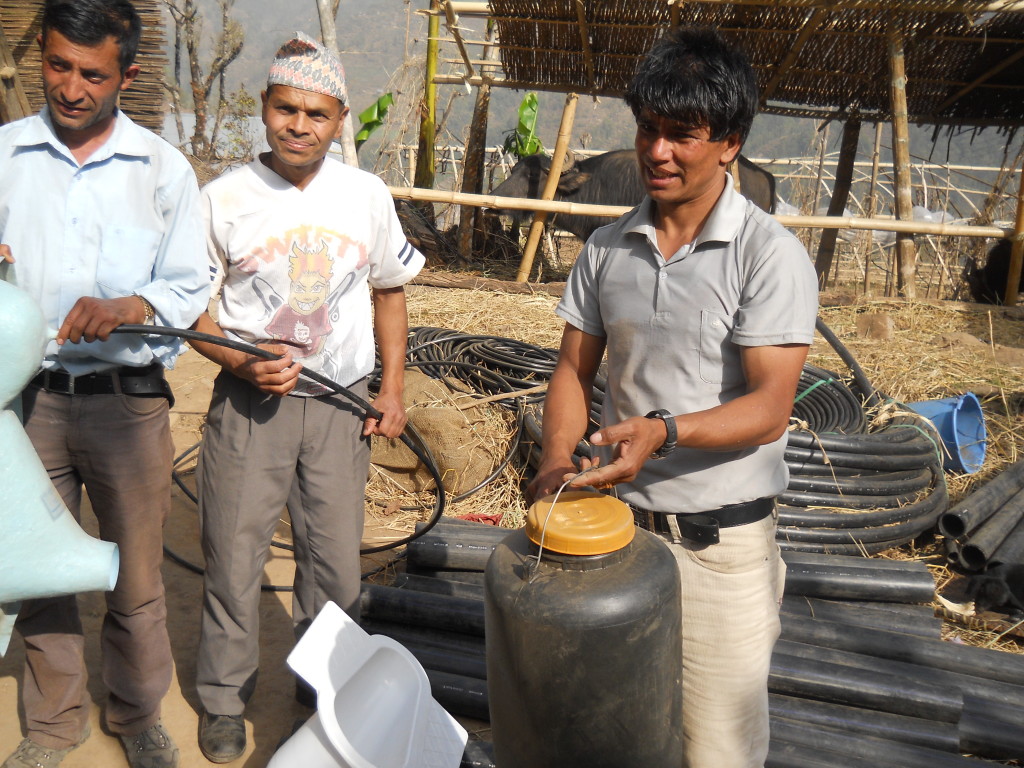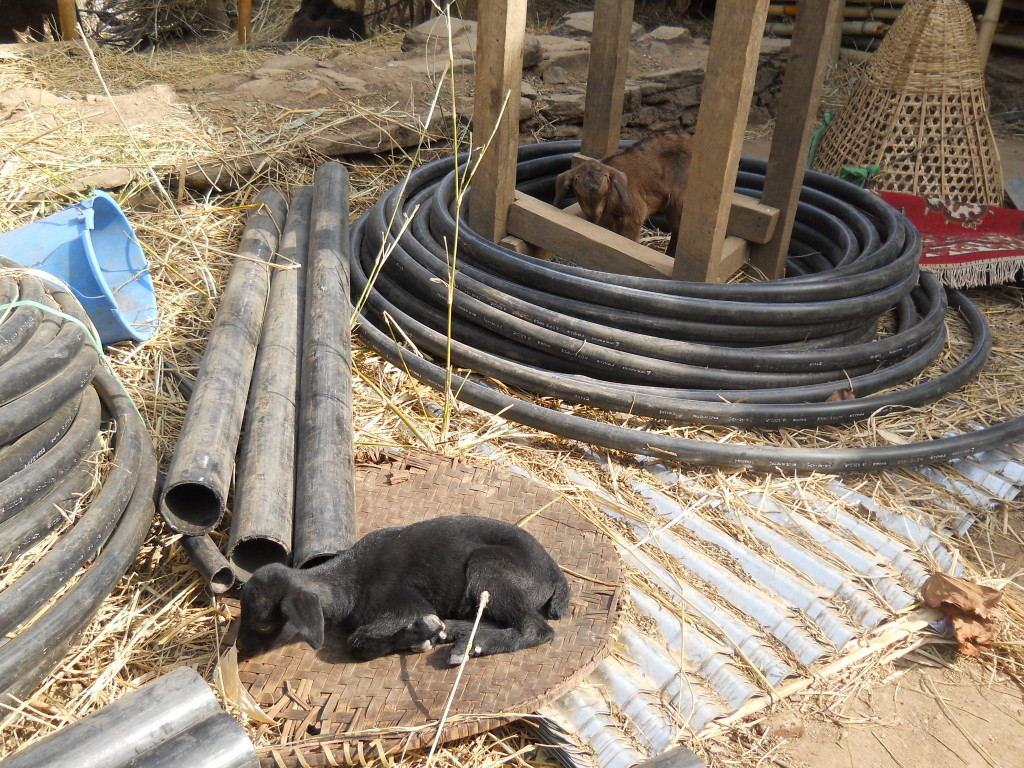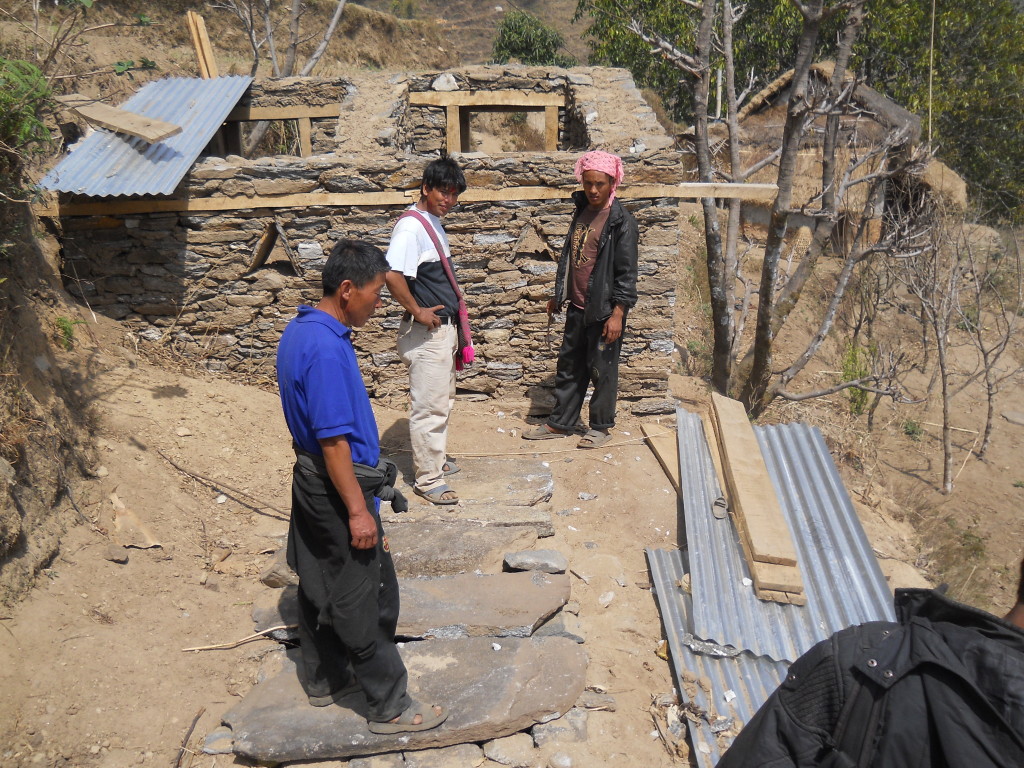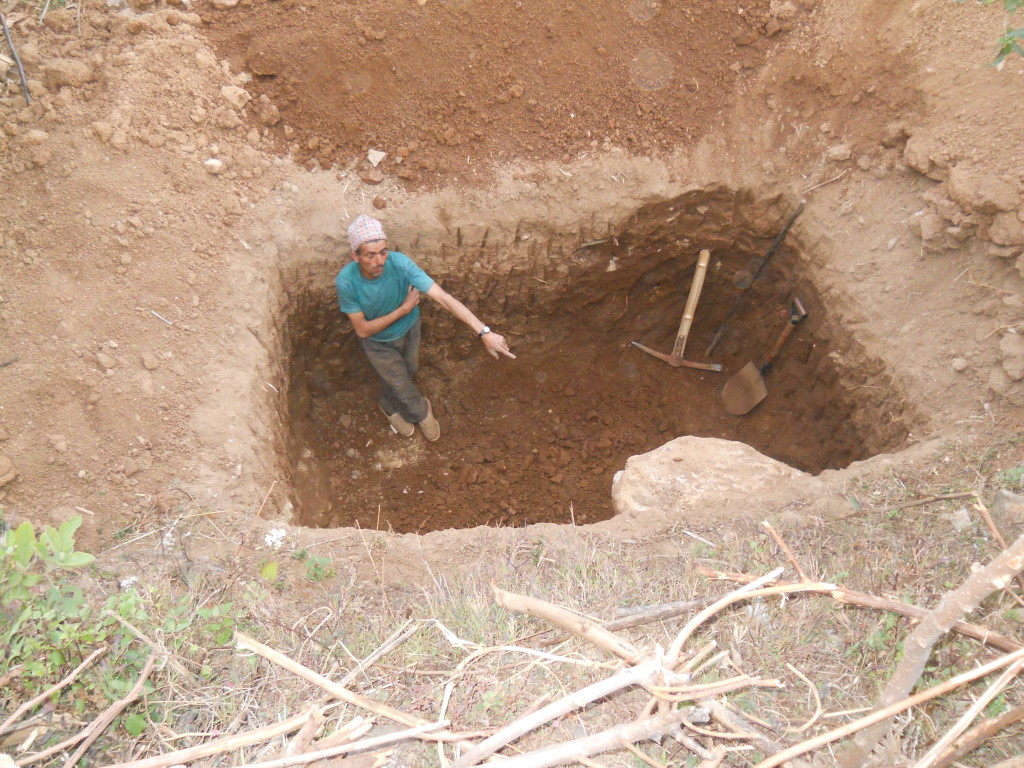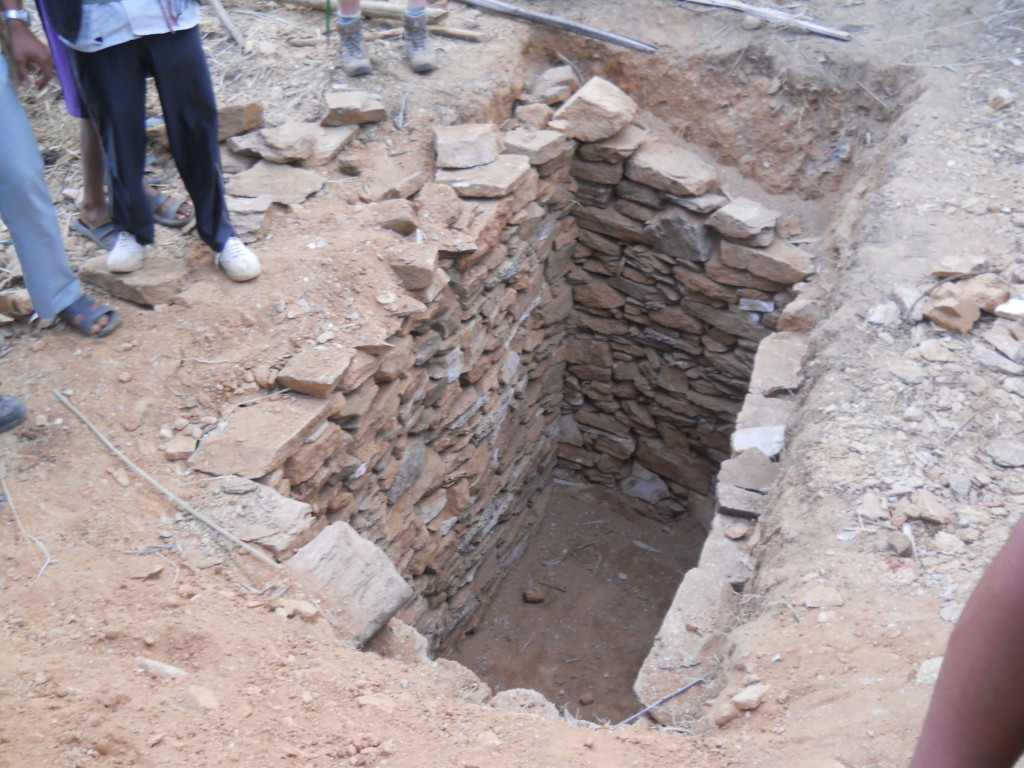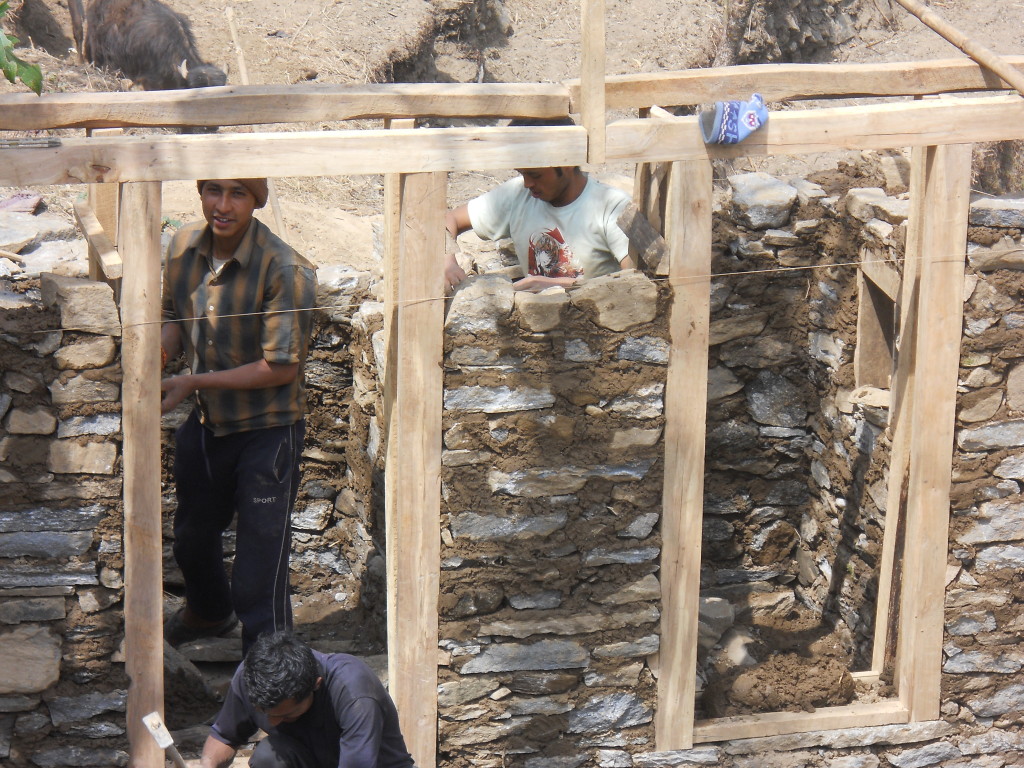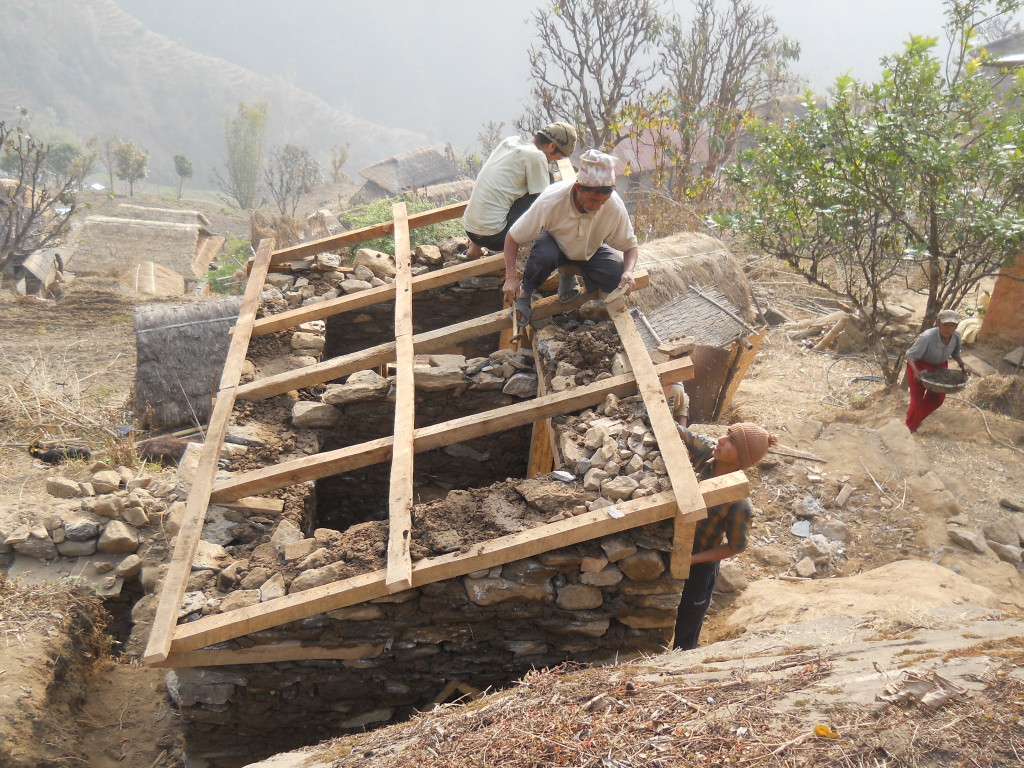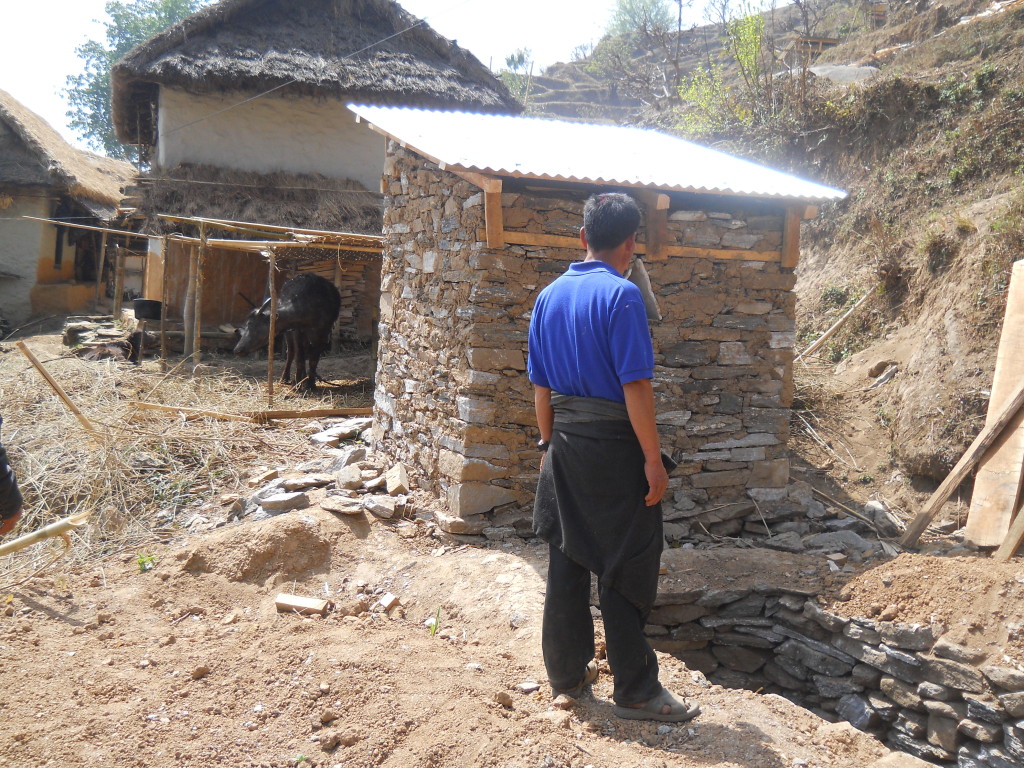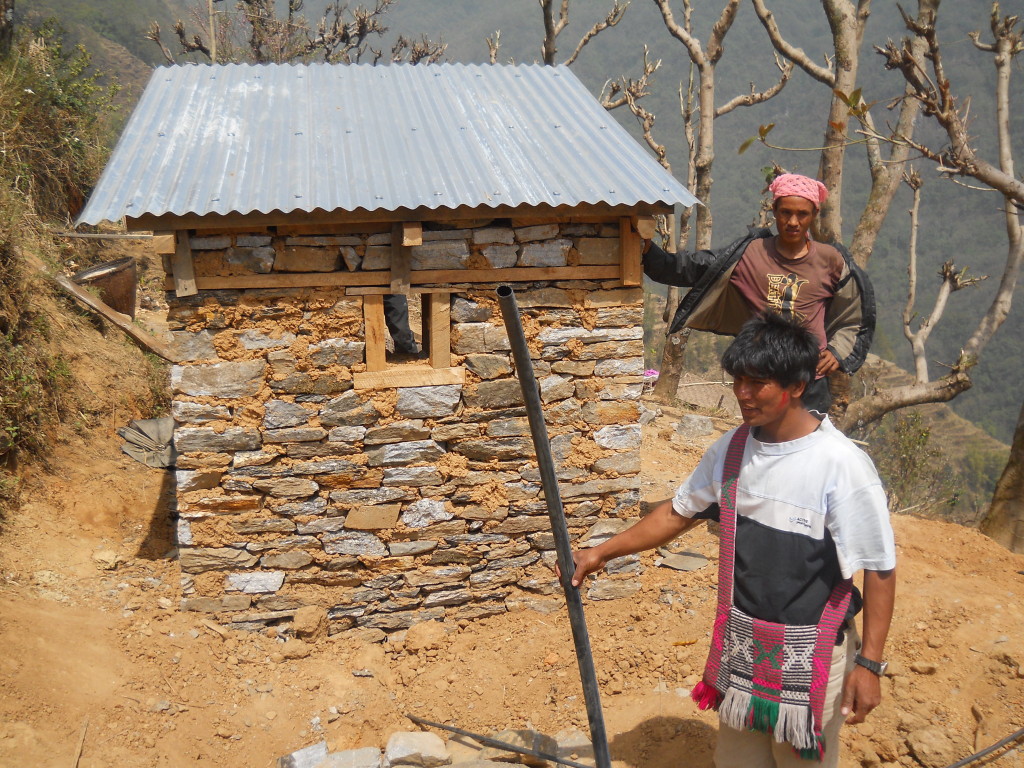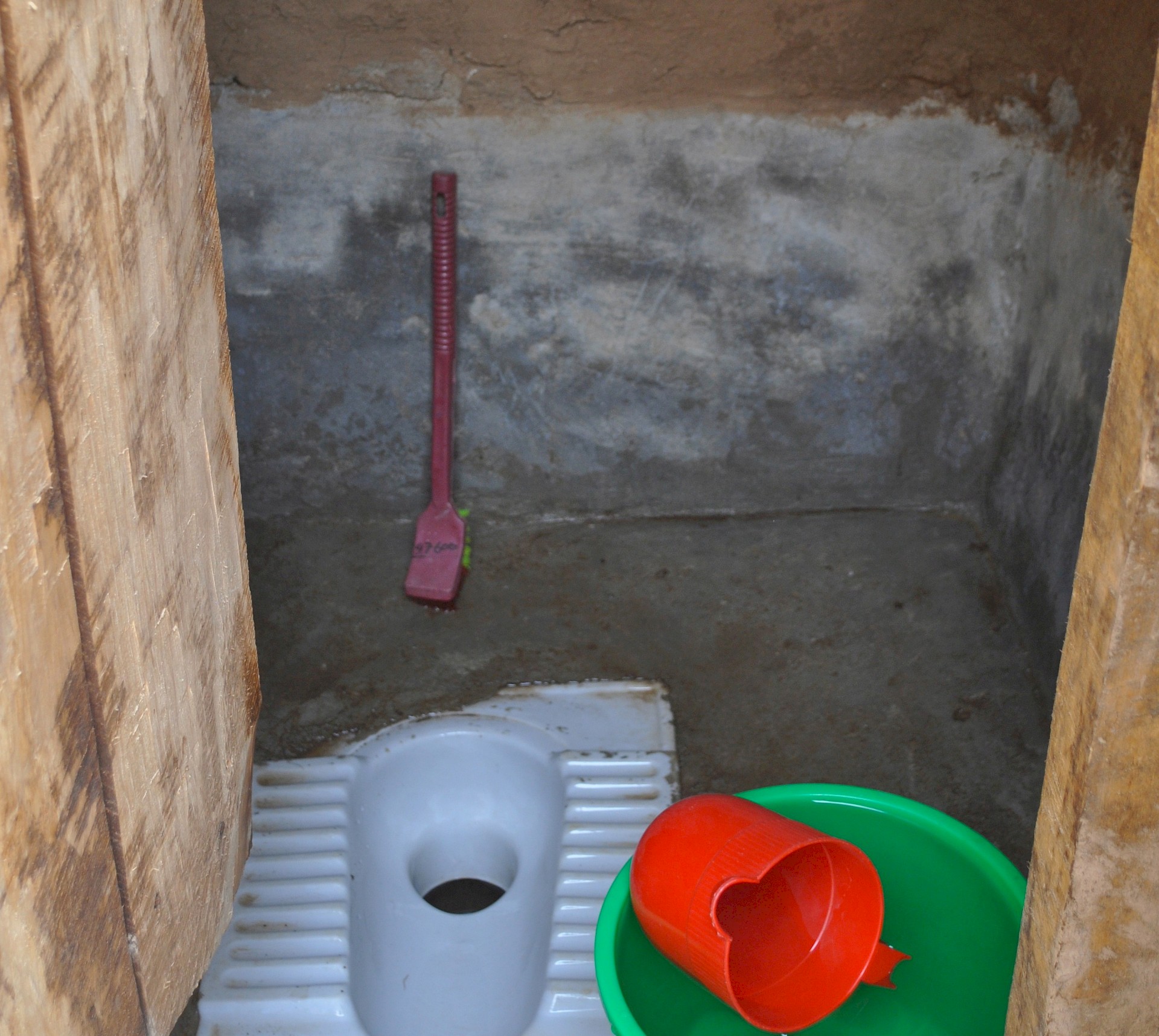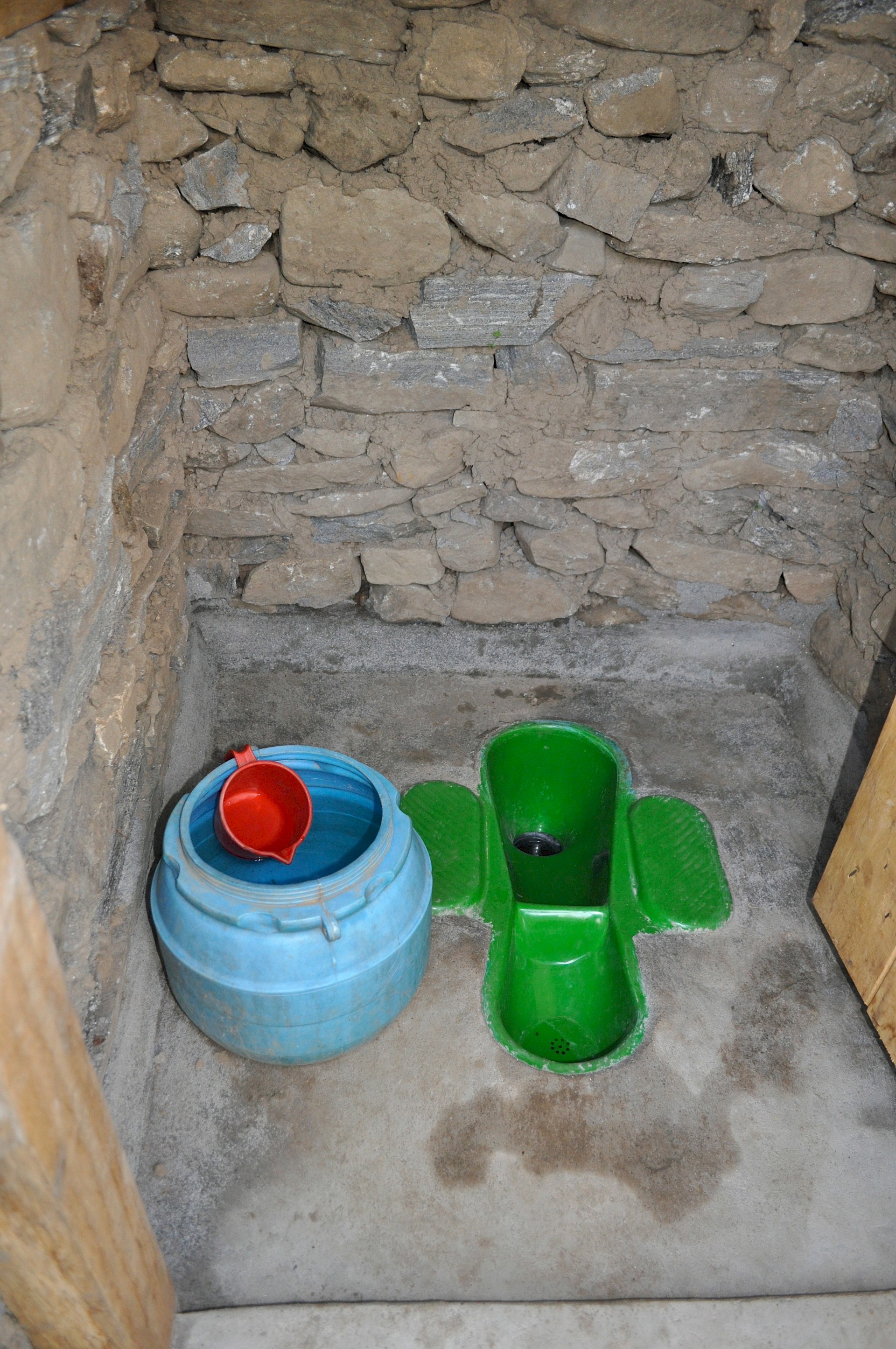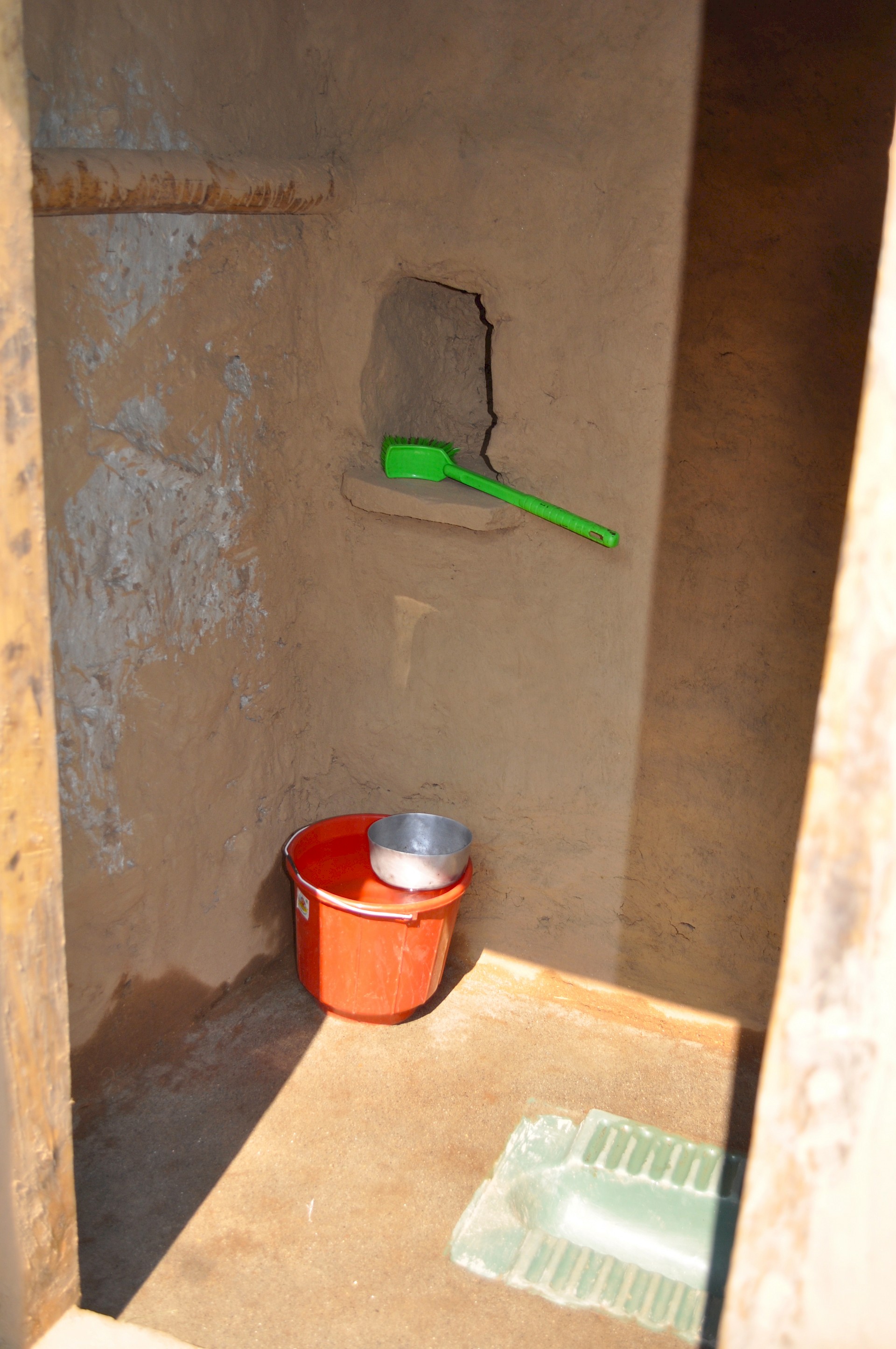 Back to projects